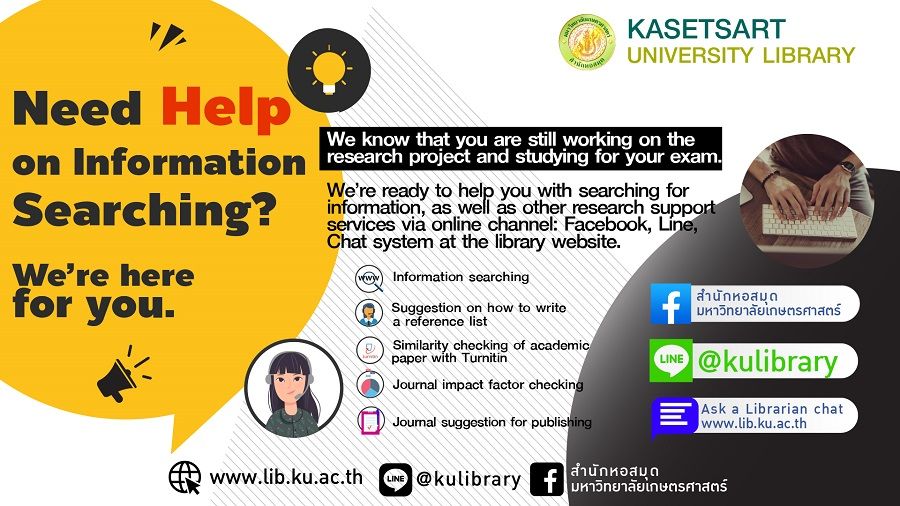 Need Help on Information Searching? We're here for you.
'Coz we know that you are still working on the research project and studying for your exam.
We're ready to help you with searching for information, as well as other research support services via online channel: Facebook, Line, Chat system at the library website.
• Information searching
• Suggestion on how to write a reference list
• Similarity checking of academic paper with Turnitin
• Journal impact factor checking
• Journal suggestion for publishing
Service Hours: Mon-Fri (8.30 am – 4.30 pm)
Line @kulibrary >>> https://line.me/R/ti/p/%40kulibrary
Facebook >>> www.facebook.com/kulibpr
Ask a Librarian Chat on library website >>> www.lib.ku.ac.th